We're Thankful for Our Interns!
Internship is a two-way street, and while Madison House has high expectations of our interns, we want to give to them as much as they give to us. Our greatest hope for our interns is that they eventually leave their Madison House experience with a deeper understanding of autistic adults and their families, professional growth, and enhanced skill sets. We delight in watching our interns transition from college to the workforce with greater knowledge and confidence as a result of their being part of our team. Thank you, interns, for your time, enthusiasm, and hard work. Your contribution means the world to us. And, now … for your viewing pleasure … Madison House presents …"The Madison House Intern Yearbook" – 2013 edition!
 Harriet "Hallie" Ertman, Fall 2013, UMBC
Activities:
 Baking, painting (usually with oils), collecting fossils, crafts and reading everything I get my hands on
Favorite Quote: "A great many people think they are thinking when they are merely rearranging their prejudices." -William James
Personal Statement: My Madison House experience has been amazing so far. I enjoy working with passionate people to create concrete change in the community.
 Demitra "Demi" Salteris, Fall 2013, UMCP
Activities:
 Listening to music, traveling, venturing the great outdoors, photography/photo editing & creating artwork, cooking & eating delicious cuisines of all types, and trying new & exciting things!
Favorite Quote: "Be the change you wish to see in the world." -Ghandi
Personal Statement: My time at Madison House has been an enthralling and enlightening experience thus far. It is a real pleasure to be able to do work that I enjoy, especially since it's with such an amazing staff and organization.

Brian Gabriel, Fall 2013, UMBC
Activities:
 Playing guitar, aquarium keeping, reading, listening to music, skiing
Favorite Quote: "Comparison is the thief of joy" -Theodore Roosevelt
Personal Statement: Madison House has been familiar yet intriguing since the first day I started. It has been wonderful to be included as a part of such a capable and amiable team.
*Click on Brad to see the real Brian*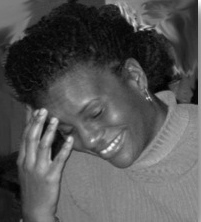 Jacki Lewis, Spring 2013, UMUC
Activities:
Dancing (in particular, urban line dancing and zumba), fun stuff with my son, time with family and friends, learning anything (especially related to communications), and music
Favorite Quote: "God didn't make a mistake when He made you. You need to see yourself as God sees you" -Joel Osteen
Personal Statement: Being an intern at Madison House has been wonderful. I've learned so much about the issues facing autistic adults and have started to spread awareness amongst my group of family and friends.
Shannon Doty, Spring 2013, UMBC
Activities:
 Cooking, conversing on porches and balconies, collecting old records, going to art museums, traveling, and hanging out with my friends and family, my puppy ("Diva"), and my boyfriend, John
Favorite Quote: "Forgiveness is the fragrance that the violet sheds on the heel that has crushed it." -Mark Twain
Personal Statement: Interning at Madison House was a unique experience; I acquired the experience and knowledge to propel me into the position I have recently accepted as Coordinator of Social Media and Special Events. The staff here is like family to me now, and the work we are doing is incredibly challenging, yet rewarding. I can honestly say that I love what I do, and I owe this to the passionate and dynamic staff here at Madison House.
Please visit our Giving Tuesday page to view our latest fundraising campaign, and don't forget to save the date – December 3!