Mary Joann Lang, Ph.D., ABPN, BCBA-D: Autism, Sexuality, and Best Teaching Practices
At the Autism Society, 2013 Conference, an enlightening presentation by psychologist and Board Certified Behavior Analyst, Dr. Mary Joann Lang, shed light on a topic that is occasionally swept under the rug but certainly cannot be ignored. This topic is surely controversial, yet we are exposed to it on a daily basis, whether it be through watching the news, reading a magazine, listening to music, or merely walking down the street. It is a subject matter that engages both nature and nurture. It sometimes agrees with and, at other times, challenges our ideals. For those who haven't already figured it out, the topic that we are referring to is "Sexuality".

Dr. Lang maintains that sexuality is unique to the individual and, regardless of one's age, is expressed in the way one thinks, acts, and feels. While it carries distinct ties to the person, sexuality impacts human beings universally and, despite common myths, does not exclude those on the autism spectrum. Autistics are often viewed as asexual or hypersexual, but these assumptions are simply not true. People on the spectrum are sexual beings, capable of developing intimate emotional and physical relationships with others. Those with Autism Spectrum Disorder may encounter challenges in dealing with the sensory, conceptual, and communicative aspects of their own sexuality and sexual relationships with others. While difficulties may exist, autistic individuals can learn socially appropriate ways to express sexuality and self-protective skills when faced with risky situations if provided adequate education and opportunity. To learn more about autism and sexuality and the best teaching practices in promoting sexual safety for this unique population, read Dr. Mary Joann Lang's informative presentation by visiting the link below.
Mary Joann Lang, Ph.D., ABPN, BCBA-D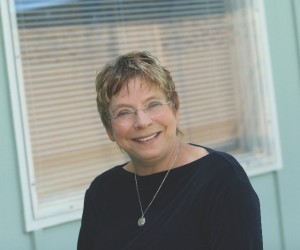 Dr.
Lang founded Beacon Day School in June 2004 to open up the world of possibilities for students with autism and related disorders. As a diplomat of the American Board of Neuropsychology, Dr. Lang has been a practicing licensed psychologist in the field of neuropsychology since 1991. She is also a doctoral level Board Certified Behavior Analyst. Dr. Lang founded Beacon Autistic Spectrum Independence Center, an in-home therapy program assisting individuals with behavior management in the family and community, and Beacon Life Project, a nonprofit organization focused on the advancement of adults with autism and related disorders through service, education, and research.