As millions of children on the autism spectrum in the US are growing up, their parents are faced with a daunting challenge – few housing options. Every day, individuals on the spectrum and their families are asking: "Where will adults with autism live? How will they get support?" Madison House Autism Foundation's various housing programs are working to answer these tough questions. Watch this video below to learn more about the growing housing and support needs for adults with autism, and continue reading to learn more about what we're doing to help solve this national crisis.
---
Madison Fields and Shiloh Renewal Center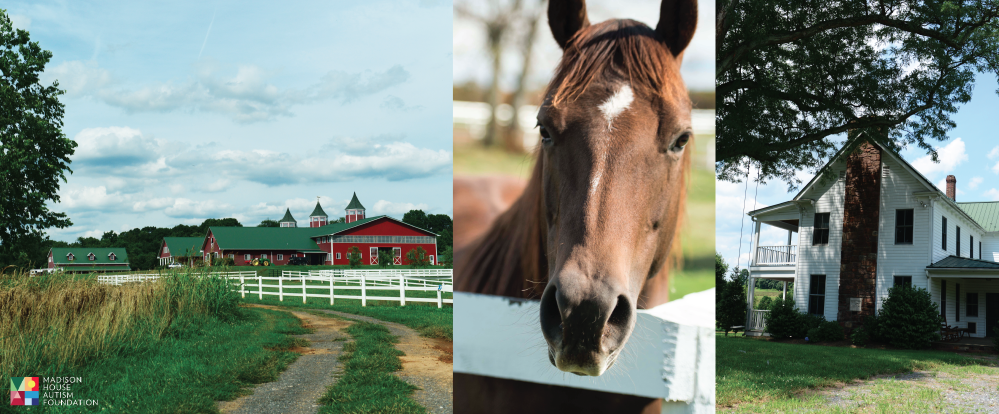 Madison House Autism Foundation is in the process of developing an "agrihood" and a replicable social enterprise at Madison Fields, a 400-acre farm just 30 miles north of Washington DC. Madison Fields will include housing, education, riding, and employment opportunities for neurotypical populations, adults with autism and other I/DDs, and groups such as wounded veterans who can use the farm for specialized programs, volunteer in support of I/DD adults, or share in benefitting from existing employment and service programs at Madison Fields. Watch the video below to learn more about Madison Fields:
Madison Fields can become a national prototype, directly meeting the needs of adults with disabilities, veterans, and residents wishing to reconnect with and help preserve our rural treasures. More importantly, it is a model that can be replicated in communities across the country through the national Madison House Autism Foundation, with blueprints, business plans, and budgets that are available to be freely shared. With the help of a few visionary leaders, this project can build a better future for millions.
The Renewal Center at Shiloh Farm (RCSF), a 560-acre haven in western Montgomery County, Maryland, offers veterans and their families an ideal and critically needed setting for respite, renewal, recreation, and retraining. The RCSF property compromises 160 acres next to the 400 bucolic acres and agricultural and therapeutic facilities that make up Madison Fields. Both projects are owned and operated by the Madison House Autism Foundation. Veterans taking advantage of programs at the RCSF benefit by being able to participate fully in the riding, farming, and related programs sponsored by the foundation at Madison Fields. At RCSF, veterans and dependents can take access a variety of therapeutic features and activities.
---
The Autism Housing Network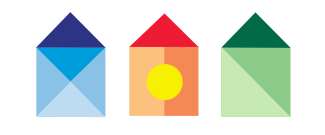 Madison House Autism Foundation recently unveiled the new Autism Housing Network (AHN), the first interactive online community for adults with special needs and their families. It serves as a hub of housing ideas and resources to help project starters create new options for thousands of adults with autism and related disabilities across the nation. The AHN is an answer carefully planned and implemented with a delicate sensitivity for adults, young and old, on the autism spectrum.
The AHN offers various features that can make navigating and understanding the housing landscape much easier. The AHN Housing Directory gives users the ability to explore emerging and existing housing models through an interactive map and a user-friendly catalog. Users can also submit their own projects to be added to the directory and interactive map for other users to see and share.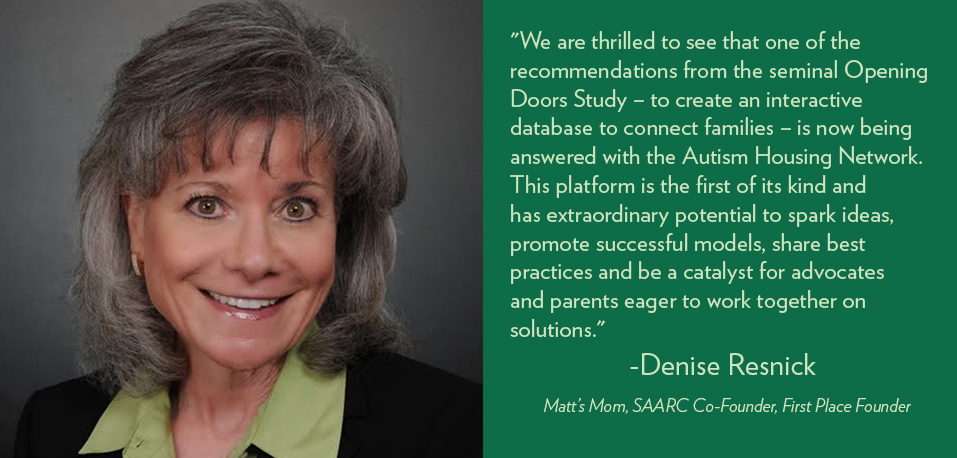 We welcome and invite you to join this exciting new community that is making housing a reality for adults with autism and other disabilities around the country. Visit www.autismhousingnetwork.org to sign up or click the button below:

---
Empowering Communities Initiative
Madison House Autism Foundation has built unique expertise and offers free workshops to families and groups across the country on how they can jumpstart their own housing projects and improve existing ones. Madison House Autism Foundation's Housing Director, Desiree Kameka, is nationally recognized for her work in the special needs housing arena and has spearheaded these efforts. Desiree's work was even featured in The Atlantic article "Who Decides Where Autistic Adults Live?" Click the buttons below to learn more about some of the innovative communities we've worked with over the years:
---
National Housing Roundtable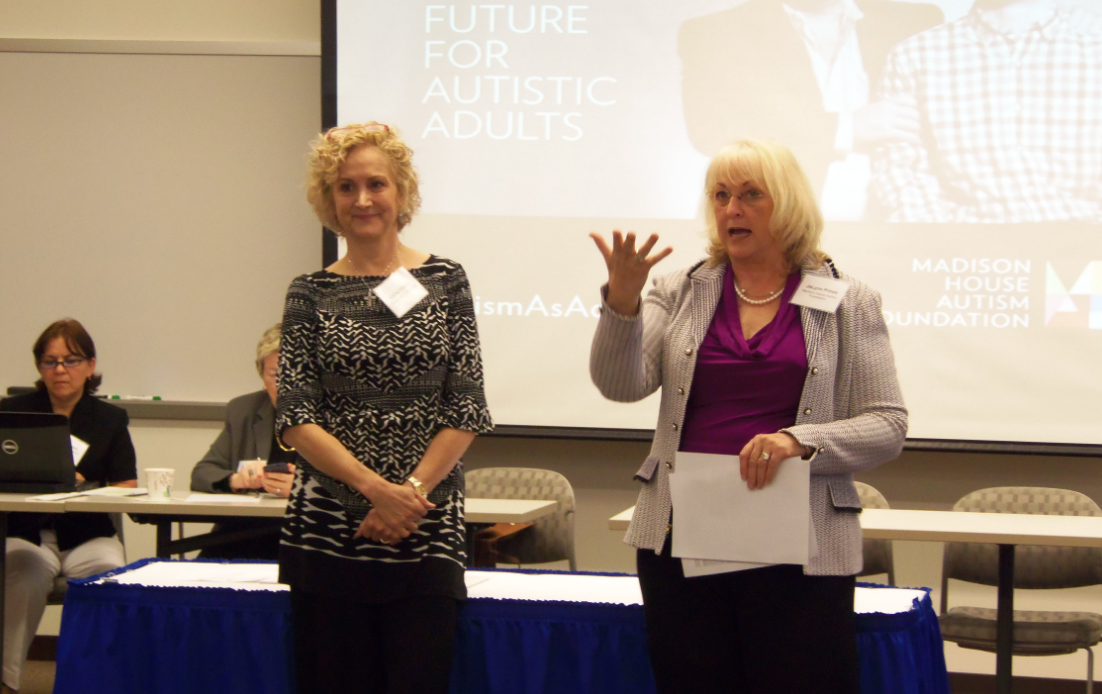 Madison House Autism Foundation and Purple Cherry Architects hosted Spectrum of Possibilities: Decreasing Barriers – Increasing Options with experts from across the nation at Johns Hopkins University School of Education – Montgomery County Campus in Rockville, MD.  Many organizations were there to discuss how to develop practical solutions and create workable, livable, and affordable housing for autistic adults. Housing and disability experts, parents, and non-profit leaders shared emerging innovative housing concepts and flourishing existing models. They also identified barriers limiting public sector and private enterprise initiatives working to meet the demand for housing for the half million adults with autism coming of age within the next few years. The following is a list of the participating organizations:
---
Madison House Autism Foundation's housing programs are making an incredible difference across the country. If you would like to support any or all of these programs, please follow the link below.