Featured Artist | Kevin Kopsco: Autistic Composer, Musician, and Student at The Boston Conservatory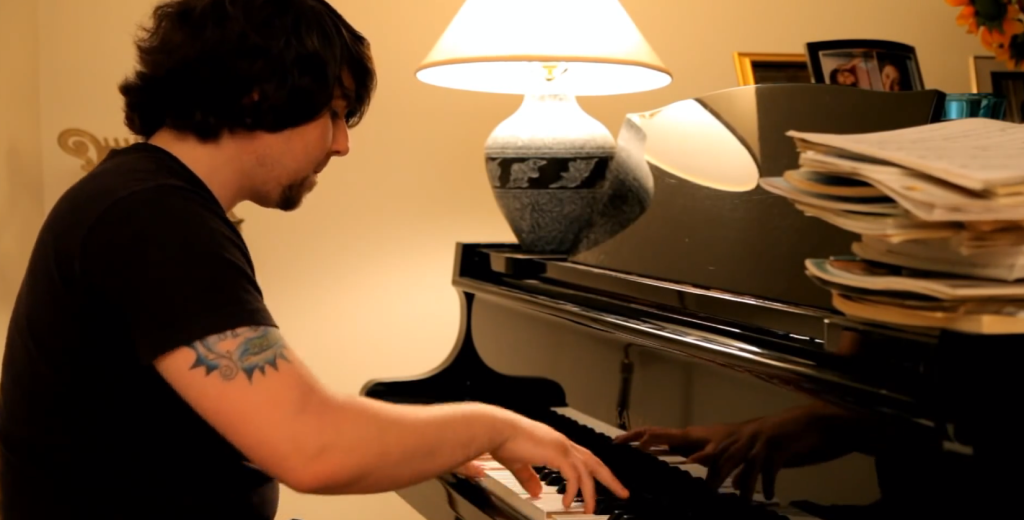 Kevin Kopsco is a 27-year-old autistic musician and student at The Boston Conservatory who has been playing music for 20 years and composing music for over a decade. He has written over 100 songs and pieces, composed two full-length operas/musicals with six more in the works, and can sing, play piano, and play other types of keyboard instruments. Last year, he produced and performed in the live performance of Part I of his original musical, "Tinn Kisten" with Berklee and Boston Conservatory students at Berklee College of Music. After a life of confusion and struggles, Kevin was diagnosed with autism at the age of 23. Through music, he has found a therapy that has helped him immensely in developing personally and professionally.
---
The following video is Kevin's 2012 audition tape for Berklee College of Music in which he plays his original composition, "Anastasia On Anesthesia."
Kevin wrote and produced a progressive rock opera entitled "Tinn Kisten" that was performed with fellow Berklee and The Boston Conservatory students last year. Check out the Part I performance below.
Madison House recently had the opportunity to interview Kevin. Watch the video below to learn more about his life growing up and how music changed his outlook on life for the better.
Learn about Kevin's GoFundMe campaign to raise funds for his new educational and professional endeavors by watching the video below. Click here to support Kevin!
Kevin and his darling last Christmas. 🙂