Calling All Singers and Musicians – Don't Miss This Chance of a Lifetime!
You've watched their songs climb the Billboard charts. You've seen them walk the red carpet. Maybe you've caught yourself belting their lyrics in the car or even in the shower on occasion– don't worry, we've all done it. You probably never could have dreamed that, one day, YOU would be in a LA recording studio, sitting alongside them, recording your own big hit.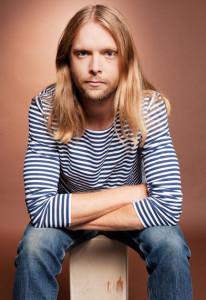 Madison House Autism Foundation loves to see dreams come true, which is why we would like to extend to you the opportunity of a lifetime. In partnership with the online auction site, CharityBuzz.com, Grammy nominated songwriter for Kelly Clarkson, Ali Tamposi, and guitarist of Maroon 5, James Valentine, are offering to join YOU in an LA recording studio for an afternoon of singing and songwriting. You will leave that day with your very own professional demo!
To be in the running for this one-in-a-lifetime opportunity, visit Charity Buzz and place your bid. The winner of the auction, not only receives an afternoon of one-on-one studio time with Ali and James, but will have the satisfaction of knowing that all proceeds from his/her bid goes to support an important cause.
One million students on the autism spectrum are entering high school this year, and your contribution will go to ensure that their dreams are fulfilled as well. The stakes are high for this generation of young adults as service needs are often left unmet. However, your gift could truly make a difference! Are you ready to raise your voice for autism awareness?