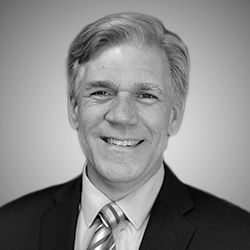 John Solberg | Executive Director
John Solberg is the Executive Director of Madison House Autism Foundation (MHAF) which seeks to provide more support, more opportunities and more hope to adults with autism and their families. We accomplish this by partnering with passionate individuals, organizations, and governments to bring about creative, dynamic and effective solutions that reshape possibilities for adults with autism.

John joined the MHAF organization in 2019 with 17 years non-profit experience and 13 years as the Executive Director of Rawhide, a residential program in Wisconsin for at-risk and neurodiverse youth which was co‐founded by NFL great Bart Starr and his wife Cherry.

John is a graduate of the University of Wisconsin – Madison with a bachelor's degree in Economics, a Master's Degree in Organizational Leadership and is certified in Non Profit leadership through Harvard Business School.