Board of Directors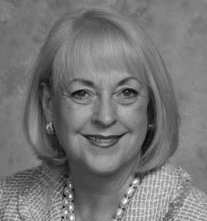 JaLynn Prince, President and Founder
JaLynn Prince is Founder and President of Madison House Autism Foundation (MHAF), one of the first and only organizations in this country working exclusively on the issues facing adults on the autism spectrum. In that role, she works on nationwide topics of housing, employment, education, awareness, medical services, safety, concerns involving individuals on the spectrum, and matters confronting family members dealing with autism. The foundation was recently gifted a 400-acre farm in Montgomery County, Maryland, which is serving as an inclusive place for workforce development, respite, therapeutic riding, agricultural involvement and, eventually, housing for adults on the autism spectrum.
Prior to the creation of MHAF, Mrs. Prince worked in broadcasting, management consulting, as a press secretary on Capitol Hill, public relations, community development, and as an arts administrator. Mrs. Prince's first foray into business began while still in college. She is also a global photographer/photojournalist, which has taken her around the world – sometimes traveling with her mentor Steve McCurry, best known for his iconic "Afghan Girl" National Geographic photo. She has documented challenges in healthcare, education, poverty, and disaster recovery as it has affected families, children, and the underserved in developing countries. She has had the opportunity to work with world-famous humanitarians and thought leaders around the world. These experiences have helped shape her desire to step forward to help her adult son, Madison (age 27), who is on the autism spectrum and the hundreds of thousands of underserved adults like him here at home.
Additionally, she is a member of the Royal Academy of Medicine and is one of the authors of Autism Spectrum Disorder in Mid and Later Life. She serves on advisory boards of universities and has spoken nationally and internationally about the issues confronting families dealing with autism, has been featured on "Voice of America," consulted on movies, documentaries, news features, and national publications, collaborated with other autism groups and has worked with her foundation on establishing a coalition focusing on housing issues facing this population and those with intellectual disabilities. She has also presented at TED University in Oxford and has talked about women's empowerment in India and the power of parents and grandparents, moving issues forward for families. She has participated in conferences in Poland on the formulation of family support structures. Similarly, Mrs. Prince has addressed groups in Europe, Kenya, Uganda, Lithuania, Germany, Denmark, Guatemala.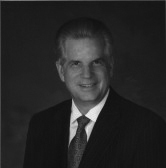 Dr. Gregory A. Prince, Founder
MHAF Founder Dr. Gregory A. Prince was born and reared in Los Angeles, California. He attended Dixie College, graduating as valedictorian. He attended the UCLA School of Dentistry, again graduating as valedictorian. He received a Ph.D. in Pathology from UCLA in 1975, studying respiratory syncytial virus (RSV), the primary cause of infant pneumonia worldwide. Over a period of fifteen years at the National Institutes of Health and Johns Hopkins University, he and his co-workers developed the thesis that RSV disease could be prevented by administering antiviral antibodies to high-risk infants. He co-founded Virion Systems, Inc. to commercialize this thesis, and served as its President and CEO. Subsequent clinical trials ultimately resulted in the licensure by the Food and Drug Administration of RespiGam™ (1996), and Synagis™ (1998) for the prevention of RSV pneumonia in high-risk infants.
 In addition, Dr. Prince has developed an avocation as a historian and his most recent work is a biography of Latter Day Saints Church President David O. McKay. He and his wife, JaLynn Rasmussen Prince, are the parents of three children — Chad, Lauren, and Madison.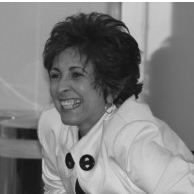 The Honorable Barbara Spyridon Pope
The Honorable Barbara Spyridon Pope is the Chair of the Foundation for Special Needs Housing, located in Bethesda, MD. The Foundation's mission is to develop a purpose-built prototype for the young adult special needs community that combines the best practices of group homes and assisted living.
Mrs. Pope was the former Assistant Secretary of the Navy, Assistant Secretary of State, Deputy Assistant Secretary of Defense, Acting Chief of Staff for the Small Business Administration, President of the Pope Group, a management consulting firm, and Director of Special Needs Housing for Sunrise Assisted Living. She is the recipient of numerous state, federal and national awards, including the national Breaking the Glass Ceiling Award. She is a member of the Board of Directors for Victory Housing, a nonprofit assisted-living company in Maryland.
A graduate of Vanderbilt University, Mrs. Pope, is married to James Pope. They have two adult children: James and Kacey, a 26-year-old autistic daughter.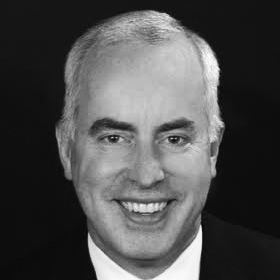 Mark A. Dickson, CPA, CFA
Mr. Dickson is a Certified Public Accountant and Chartered Financial Analyst charter holder. He currently practices as a CPA and investment advisor. He is the Managing Director of Tyndale Investments LLC. For 19 years he managed corporate finance in the U.S. for TAG Group (Holdings) S.A. a diversified international company based in Geneva, Switzerland. As chief U.S. financial officer, Mr. Dickson directed significant asset liquidation and acquisition transactions.
Mr. Dickson served for three years as the finance director of TAG Aviation's (a TAG Group affiliate) development of the Farnborough Airfield near London. He was also the chief financial officer of a large soybean farming operation in Paraguay for five years. He began his accounting career at M.B. Hariton & Co. He was there for four years before moving to Ernst & Young's tax practice.
Mr. Dickson is a member of the boards of the American Global Institute and the District of Columbia Forensic Nurse Examiners. He is on the National Presidential Advisory Board of Utah Valley University and the Alumni Board of Brigham Young University. Mr. Dickson holds a Bachelor of Science degree from Brigham Young University. He is a member of the American Institute of Certified Public Accountants, the Greater Washington Society of Certified Public Accountants, the CFA Institute, and the CFA Institute of Washington, DC.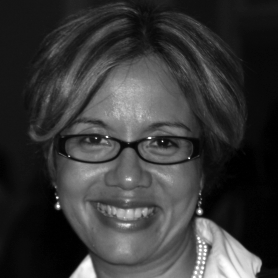 Barbara Ebel
Ms. Ebel is currently the Regional Labor Exchange Administrator for the Montgomery & Prince George's Counties America Job Centers, Maryland. She has over twelve years of exceptional organization management and over 19 years of State service with a demonstrated effectiveness in directing and managing Workforce Development programs. Previously, Barbara was the Assistant Director for the Migrant Program in Michigan. In this position, she helped to create educational programs to help improve the well-being and advancement opportunities of migrant families.
Barbara has received a Champion Achiever Award from the Maryland Secretary of Labor, Licensing & Regulation and an Award of Appreciation from the International Association of Workforce Professionals for outstanding performance as Chair of the International Development Committee. In this position, she was instrumental in advancing the Association to members of the international community. Additionally, Barbara was appointed by County Executive Issac Leggett to serve on the Montgomery County Workforce Investment Board. Most recently, Barbara co-founded the Voice Engaging Latinos for Action, a non-profit organization that connects Maryland Latinos to opportunities for actions to improve the educational system, increases civic participation and a voice for social justice.
Barbara has been a keynote speaker across the country and internationally in presenting topics such as Workforce Development, Trade Adjustment Act, Organizational Management, Diversity & Disabilities Awareness and other numerous labor-related issues. Her experience in community outreach and coalition building spans two decades. Barbara is also Executive Board member of Per Scholas Capital region, Chimes International, Prince George's Workforce Development Board and Ana Mendez University.
Barbara holds a Bachelor's Degree in Social Science from the University of Maryland University College.

Renee Carlson, LCSW
Renee Carlson, a Utah native, has been a resident of the DC area for over 30 years. Renee is a licensed Marriage and Family Therapist and ran a private practice for 16 years in Potomac, MD. Renee has also managed a successful real estate development business in Maryland and the District of Columbia. In addition to her work in family therapy and real estate, Renee is also the author of two books: a children's book entitled, Fenwick Falcon at the Air Academy, and a political biography entitled, The Best Man Doesn't Always Win. An active member of the community in Montgomery County, Renee is a member of Leadership Montgomery and a former board member of Black Rock Center for Performing Arts. Renee is the proud mother of seven children and grandmother of twenty-seven. She has a B.A. from George Washington University and an MSW from Catholic University.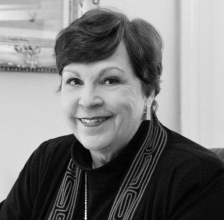 Dr. Kay A. King
Dr. Kay Atkinson King worked for the U.S. Congress for 25 years.  In 2007, she was appointed by Speaker Nancy Pelosi to be the Director of the Office of Interparliamentary Affairs for the U.S. House of Representatives. Focusing on American foreign policy, she coordinated the Speaker's meetings with foreign dignitaries and assisted Members of Congress with official international travel and parliamentary exchanges until she left Capitol Hill in 2010.
Prior to that, from January 2001 – March 14, 2007, Kay was Democratic Senior Policy Advisor for the House Committee on Foreign Affairs and Ranking Democratic Member and Chairman Tom Lantos. From 1991-1995, Kay was the Chief of Staff to Congressman Richard Swett of New Hampshire, and she was a Legislative Assistant and Senior Policy Advisor for Congressman Lantos from 1984-1991 and from 1995 to January 2001. After leaving Capitol Hill, Dr. King was a principal at The Podesta Group (2010-2011), an international advisor to The Congressional Study Groups, and a consultant for the US Association of Former Members of Congress (2011-2012), APCO Worldwide (2013), and  Child Safety Network Safe Bus (2014).
Kay received a B.A. from the University of Utah and an M.A. and Ph.D. in linguistics from the University of California at Los Angeles (UCLA).  She served as a member of the research staff at Massachusetts Institute of Technology, Harvard University and two of the Max Planck Institutes in Germany. Dr. King has taught at the American University, University of Maryland, New England College, University of Utah, Brigham Young University, and UCLA. Kay was also a visiting professor at the American University in Cairo, and she has published articles in a number of scholarly journals. She serves on a number of boards, including the Lantos Foundation for Human Rights and Justice, and the National Advisory Council of the Marriott School of Management at Brigham Young University.
Kay has received a number of honors, including the Gold Cross of Merit of the Republic of Hungary, and she was the Hungarian American Coalition 2010 National Honoree.  She was selected a Stennis Congressional Fellow (2001), a Hinckley Fellow of the Hinckley Institute of Politics at the University of Utah (2007) and was given the Merit of Honor Award by the University of Utah Emeritus Alumni Board (2011).  She is listed in Who's Who in America, Who's Who in American Politics, and Who's Who of American Women.
Dr. King is the wife of Ambassador Robert R. King, Special Envoy for North Korea Human Rights, is the mother of three married sons, and has ten grandchildren.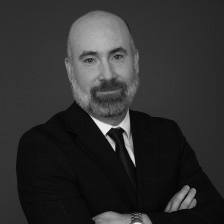 Russ Moorehead
Russ Moorehead is the Senior Vice President of Global Digital Operations and Strategy for the Estee Lauder Companies. He is responsible for developing and implementing the global roadmap for mobile and e-commerce as well as expanding the digital marketing capabilities across its portfolio of over thirty of the most recognized brands in the beauty industry. In addition to driving strong sales growth in the online channel, Russ has enjoyed the privilege of being a part of leveraging digital to raise awareness of the companies' many philanthropic initiatives such as Estee Lauder Breast Cancer Awareness, MAC Aids Fund, and Aveda Earth Month. Russ earned his MBA at Brigham Young University. He was born and raised in the Washington, DC area. He now resides in New York City with his wife Robin Marshall, a strategy executive and their 10-year-old son Marshall, an avid skateboarder. Russ has a number of personal connections to the mission of Madison House including a nephew on the autism spectrum.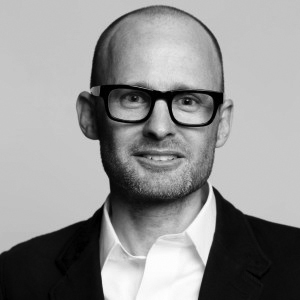 Travis Stratford
Travis is the founding partner of Case, a New York City-based brand consultancy. He focuses on developing end-to-end marketing solutions for clients such as Estée Lauder, Pepsi, Bloomingdale's, Johnson & Johnson, and Starwood Hotels. Prior to founding Case, he was Interactive Creative Director for Estée Lauder's Gloss, where he helped grow the online business for top Estée Lauder prestige-beauty brands including Bobbi Brown, Clinique, MAC, and Origins. Travis began his career as an interactive strategy consultant working with Mercedes-Benz and Audi. He holds a Master's in Integrated Marketing from Northwestern University. He and his wife Sara have three young children (his youngest has autism). He's committed to providing a hopeful and productive future for his son and others like him. Travis and the Case branding developed the brand strategy and visual identity for Madison House Autism Foundation.National Board of Advisors
Members of the Madison House Autism Foundation Advisory Board bring exemplary credentials in medicine, scientific research, advocacy, and education to the challenges faced by adults on the spectrum and their families.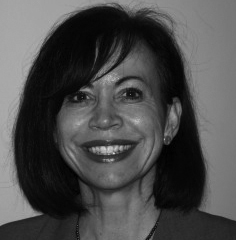 Faith E. Frankel, M.D
Dr. Faith Frankel is a pediatrician with special interests in autism and pediatric Chiari. She is an Assistant Professor of Clinical Pediatrics at Georgetown University Medical School in Washington, DC where she teaches physical diagnosis. She also is a member of the Madison House Foundation Advisory Board. Dr. Frankel received her Bachelor of Science degree from Cornell University (1987) where she was a member of the Ho Nun De Kah Honor Society. She received her medical degree from the University at Buffalo School of Medicine (1991) where she graduated Cum Laude and received a Woman in Medicine Award. Dr. Frankel completed her pediatric internship and residency at Georgetown University Hospital in Washington, DC in 1994. Upon graduation, she joined Children's Medical Associates in Alexandria, Virginia where she practiced pediatrics. Dr. Frankel has been board certified in pediatrics since 1995.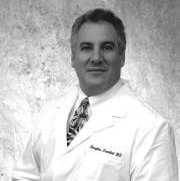 Douglas Frankel, M.D.
Dr. Douglas Frankel trained as an internist and is board certified in emergency medicine forensic medicine. He received his Bachelor of Science degree from Syracuse University (1980). Dr. Frankel completed his medical degree and residency training from the University of Mexico America, New York Hospital Medical Center of Queens-New York and the State University of New York at Buffalo, respectively. Dr. Frankel has been in practice in since 1989 and specializes in emergency medicine, internal medicine and professional sports-injuries and rehabilitation in Rockville, Maryland where he is in active clinical practice. He has also served as a Trauma Physician for the State of Maryland Athletic Commission since 1995. Dr. Frankel has been involved in research and actively teaches as a medical student preceptor/instructor for the Georgetown University Medical School in Washington, DC.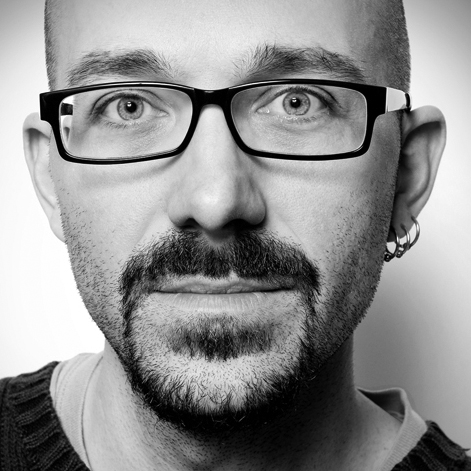 Christopher M. Gauthiér
Christopher M. Gauthiér has been an Assistant Professor of Photography at Utah State University since 2008. Prior to coming to Utah State University, Christopher taught at Jackson State University, a Historically Black College and University in Jackson, Mississippi. He received a Master of Fine Arts degree from Ohio University in photography in 2003 and a Bachelors of Arts degree in Cinema and Photography from Southern Illinois University, Carbondale, IL in 1997. His photography can be found in the permanent collections of the Mississippi Museum of Art; Webster University, The Netherlands; Koltsovo Airport, Yekaterinburg, Russian Federation and in private collections nationally and internationally. Christopher has presented his work at conferences, symposiums and workshops on art, the environment, and disability; including at the Association of University Centers on Disabilities 2012 Conference in Washington D.C., the 2013 Mountain West Arts Conference, and three consecutive years at the US Autism and Asperger Association World Conference.  In 2013, Christopher was awarded a Utah Visual Arts Fellowship and the Autism Council of Utah's Individual of the Year Award.  His focus on autism evolved out of the struggle to access the necessary interventions and treatments for his children on the spectrum, and from his own life experience as an individual affected by Aspergers Syndrome. It is his goal to stimulate the national dialogue on the impact of environmental insults on human health and development. Christopher currently sits on the advisory board of the US Autism and Asperger Association, and Madison House Autism Foundation, a non-profit advocacy organization whose mission is to improve the lives of adults facing the challenges of autism spectrum disorder.

Gonzalo Laje, M.D., MHS
After completing his medical education at the University of Buenos Aires in Argentina, Dr. Laje moved to the U.S. and worked at the Anxiety Disorders Clinic at Columbia University. He completed his training in general psychiatry at New York University/Bellevue Hospital in New York City, and his training in child and adolescent psychiatry through the combined program NIMH/Children's National Medical Center in Washington, DC. Dr. Laje has a Master of Health Sciences in Clinical Research from Duke University. Dr. Laje has been the recipient of multiple awards including: American Academy of Child and Adolescent Psychiatry (AACAP) Outstanding Child and Adolescent Psychiatry Resident; the AACAP Outstanding General Psychiatry Resident; the International Medical Graduate Mentorship Program in Psychiatry by the American Association of Directors of Psychiatric Residency Training (AADPRT); the American Psychiatric Association – New York District Branch – Resident Research Award; the APA – Janssen Research Scholar on Severe Mental Illness and the NCDEU-NIMH New Investigator Award. He is a member of the American Psychiatric Association, American Academy of Child and Adolescent Psychiatry, American Society of Human Genetics and the International Society of Psychiatric Genetics.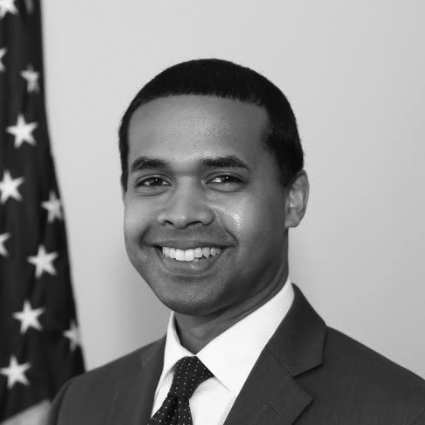 D. Paul Monteiro
President Obama designated Paul Monteiro as the Acting Director of the U.S. Justice Department's Community Relations Service (CRS) on February 29, 2016. Authorized by the Civil Rights Act of 1964 and expanded by the Matthew Shepard/James Byrd, Jr. Hate Crimes Prevention Act of 2009, CRS serves as federal mediators in areas of local community conflict rooted in race, religion, disability, gender, gender identity, sexual orientation, color, or national origin. CRS currently plays an important role in DOJ's ongoing effort to strengthen relationships between local communities and law enforcement. Paul previously served as director of AmeriCorps VISTA (Volunteers in Service to America) at the Corporation for National and Community Service and led the effort to mark its 50th anniversary. Organized in 1965, VISTA was designed as the domestic counterpart to the Peace Corps where Americans from all walks of life commit to a year of full-time volunteer service at a nonprofit organization or public agency and focus on capacity-building efforts such as grant writing, volunteer recruitment, and fundraising. Today more than 8,500 members serve at approximately 2,700 service sites around the nation.
From 2009 to 2013, he was an advisor in the White House Office of Public Engagement and led outreach to faith-based organizations, Arab-American communities, and anti-poverty groups. In that role, he played an active role in several Administration domestic initiatives including the American Recovery & Reinvestment Act, the Affordable Care Act, and several efforts under the "Ladders of Opportunity" agenda to protect the middle class and create opportunities for those striving for a better life. Paul also helped launch the President's Responsible Fatherhood & Healthy Families initiative that later became "My Brother's Keeper." He served as coordinator for the White House Mentorship Program for young men attending local area high schools.
While at the White House, Paul also served as an ex officio member of the National Counter Terrorism Center's Heritage Council. In 2013, he was awarded a citation from the National Security Council for his work on a range of international Administration priorities including the Global Entrepreneurship Summit, refugee resettlement and other humanitarian interventions, and countering violent extremism.
Paul is a member of the Board of Governors of Wesley Theological Seminary and also teaches a course on the First Amendment at the University of Maryland, College Park. He received a B.A. in history from the University of Maryland and his J.D. from the Howard University School of Law.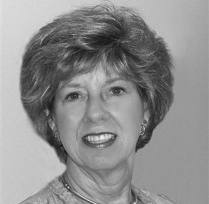 Mary-Kay Shartle-Galotto, Ph.D.
Dr.Galotto has been the Director of Osher Lifelong Learning Institute at Johns Hopkins University since 2011. Previously, she was the Executive Vice President for Academic and Student Services at Montgomery College serving as the chief academic officer of the College's three campuses.
In addition, Dr. Galotto, who resides in Potomac, served for four years as the Rockville Campus instructional dean for humanities and social sciences and as an acting instructional dean. She also worked for 15 years in a variety of faculty and staff positions throughout the College, and prior to her time at MC, she spent 14 years teaching English, reading, and special education in the Montgomery, Prince George's, and Baltimore County Public Schools.
Dr. Shartle-Galotto has a Ph.D. in counseling and development from the American University. She earned a M.Ed. in special education from The George Washington University, an M.L.A. in liberal arts from The Johns Hopkins University, and an A.B. in English from the College of Notre Dame in Baltimore, Maryland.
In 2009, Dr.Galotto was recognized as one of Maryland's Top 100 Women by the Daily Record, for her professional achievement, leadership in her community and a demonstrated commitment to mentoring.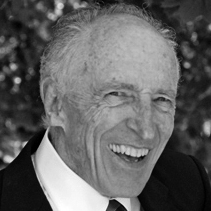 Paul Yost
A native of St. Petersburg, FL, Admiral Paul Alexander Yost Jr. became the 18th Commandant of the United States Coast Guard on 30 May 1986. He was nominated to that position while serving as Commander of the Atlantic Area, Commander Maritime Defense Zone Atlantic and Commander Third Coast Guard District in New York City where he was assigned in 1984.
Admiral Yost's management and operational positions included Chief of Staff and Chief of Operations for Seventeenth Coast Guard District in Alaska in 1975. He was also Commander, Task Group 115.3, a combat command in Vietnam, in 1969. In addition, he served as Special Assistant to the Deputy Secretary Department of Transportation, and as the alternate delegate on the U.S. Law of the Sea Delegation. In 1974 Yost was Captain of the Port, Seattle. He was also Special Assistant to the Chief Counsel, Coast Guard Headquarters in 1972 and Chief, Bridge Branch, Aids to Navigation Division in 1970. Seagoing duty included command of the Coast Guard Cutter RESOLUTE in San Francisco in 1966.
In addition to his Bachelor of Science degree from the U.S. Coast Guard Academy in 1951, Admiral Yost had a number of other educational achievements. These include two Masters degrees. The first in Mechanical Engineering from the University of Connecticut in 1959, the other in International Affairs from George Washington University, Washington, DC in 1964. He also completed coursework toward a Masters in Business Administration and graduated from the Naval War College in Newport, RI in 1964.
Admiral Yost's awards included two Distinguished Service Medals, the Silver Star, the Legion of Merit Medal with combat "V", with a gold star, the Meritorious Service Medal, the Combat Action Ribbon, the Korean Service Medal, and the United Nations Service Medal. He also received the Cross of Gallantry with Silver Star (RVN), the Presidential Unit Citation, the Navy Meritorious Unit Commendation and the Distinguished Service Medal (RVN).
 Staff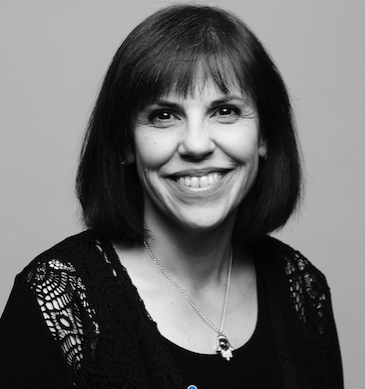 Adrienne McBride, Executive Director
As Executive Director of Madison House Autism Foundation (MHAF), Adrienne oversees all operations and programs. Adrienne has spearheaded MHAF organizational change through its two Compass Initiatives: Board Governance and Strategic Alignment. She oversaw the development of the Autism Housing Network, which is the first online platform for sharing housing options and resources for autistic adults and others with disabilities and was instrumental in launching the Coalition for Community Choice, an alliance of 150 organizations, businesses, and housing professionals. She established and currently manages a collaborative partnership with American Airlines.  
An experienced director, her previous position included supervising all student services, facility issues, and initiatives at two University of Maryland System regional centers.  Adrienne earned her bachelor's degree from Fairfield University, CT and her master's degree from the University College University of Maryland.
Active in the community, Adrienne serves as Vice President for the League of Women Voters-Montgomery County and chaired its Montgomery County Budget Process review committee.  She also is a Board member of Head Injury Rehabilitation and Referral Services, Inc. (HIRRS) a private, not-for-profit, 501(c)(3) agency located in Rockville.  In her spare time, Adrienne practices yoga, travels, and spends time with her family.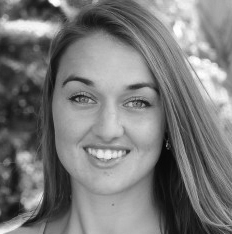 Desiree Kameka,  Director of Community Education & Advocacy
Desiree Kameka has been working with children and young adults on the spectrum for over ten years. Her undergraduate degree is from the University of Miami in psychology, emphasizing psychobiology, with a minor in psychological and educational studies. During her time at UM, she developed a program for the University of Miami Center for Autism and Related Disabilities (UM CARD), which brought together teens on the spectrum and undergraduate students to work on social and life skills through experiential learning and interaction with multidisciplinary university resources.
Desiree earned her master's degree in theological studies from Wesley Theological Seminary in Washington, DC. as well as a post-graduate certificate in Ecumenism from the Washington Theological Consortium. Her work analyzing autism through a theological lens has brought her international recognition as she worked with the World Council of Churches initiative of the Ecumenical Disability Advocates Network and the World Student Christian Association.
Desiree's work for the Madison House Autism Foundation focuses on researching housing issues, advocating with organizations, families, and autistic adults on housing issues, and presenting her work at local and national gatherings. She visits many residential communities and social enterprises across the USA  and abroad to highlight their unique victories and learning curves while sharing stories of residents with autism and other developmental disabilities. Desiree is also the project lead for Madison House's interactive Autism Housing Network. Her passion is empowering communities to create a future that is exciting and life-affirming for those of all abilities by offering small group consultations for forming projects.
Ronald Woods, Finance & Office Manager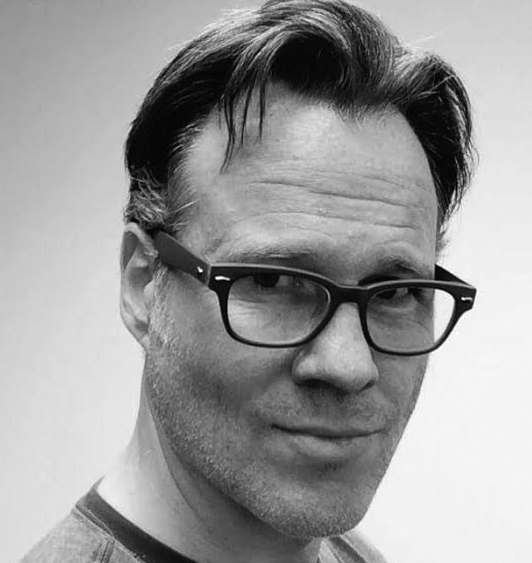 Ronald Woods joined Madison House Autism Foundation in July 2014 after spending over ten years as an Office and Business Manager in the nonprofit sector and three years working on the business & circulation side of publishing. Ronald hails from Richmond, Virginia, but was raised primarily in the Northern Neck area of Virginia in the small boatbuilding and oysterman community of Hartfield.
At Madison House Autism Foundation Ronald works as the Office and Business Manager overseeing the day-to-day operations of the Foundation as well as assisting on a number of projects and initiatives. In particular, Ronald works as the liaison with the Board of Directors on the Arts for Autism programs. Having a strong background in the arts enables him to lend both experience and enthusiasm to the myriad of initiatives spanning all creative mediums and reaching many types of audiences.
Ronald received a degree in Theater and Political Science from Virginia Commonwealth University. He also attended Trinity College in Dublin, Ireland where he studied 20th Century Directors and Theorists. Ronald once acted professionally, but now focuses his energies to the Madison House Autism Foundation. He uses his talents to help build a robust infrastructure, implement best practices, and enhance programs to serve the Foundation's constituents. In his free time he composes music, writes, and direct film shorts, and, if scheduling permits, he acts occasionally. Most recently he understudied at the Folger Shakespeare Library for Romeo & Juliet.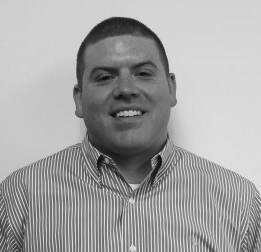 Steve Robinson, Deputy Director
Born in Washington, DC, Steve has lived in Montgomery County, MD for over 30 years. He attended the University of Maryland Baltimore County (UMBC) where he earned his B.A. in History. Steve cultivates local relationships by participating and representing Madison House Autism Foundation at many of the mission-related county meetings and was recently appointed to the Montgomery County Commission on People with Disabilities. He also oversees the successful Madison House internship program and sits on the Employer Advisory Council at The Universities at Shady Grove (USG).
Recently promoted, Steve manages federal grants for the foundation's farm, Madison Fields. His other duties include managing the social media and communications aspects of the foundation and coordinating annual fundraising logistics. Steve takes pride in working at Madison House and making the community where he grew up a better place to live.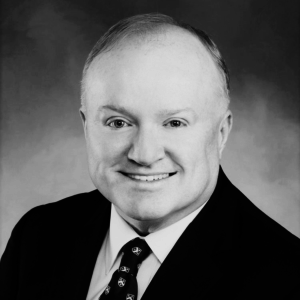 Kerry Harding, Director of Foundation and Corporate Relations
A native of Bloomington, Indiana, Kerry is a graduate from Ball State University's College of Architecture and Planning and earned an MBA from Loyola Marymount University. Kerry's professional career has ranged from executive level positions with some of the nation's most prominent design firms to board-level leadership on a wide variety of academic, civic, charitable and non-profit organizations. A passionate advocate for the forgotten, overlooked and disadvantaged populations of society, he has devoted much of his adult life to fundraising for initiatives surrounding youth, employment, foster care, human trafficking and autism, giving equal attention to entire communities as well as a personal, compassionate focus on "the one."
A consummate connector, Kerry has established a reputation for being the "go-to-guy" for strategic thinking, achieving bold new endeavors and being the bridge between problems and solutions. He brings an extensive roster of relationships that span a diverse population of cultural, socio-economic, geographic, civic, ethnic and inter-faith communities. Kerry is responsible for working directly with Madison House Autism Foundation's founders to secure the necessary funding to implement the Board's short term goals and long-term vision as the national thought leader for innovation solutions regarding all the emerging issues of adults on the Autism spectrum. He is instrumental in identifying opportunities with and responding to grant-making organizations and institutions on the Foundation's behalf and serving as a liaison to the corporate community at the local, state and national levels.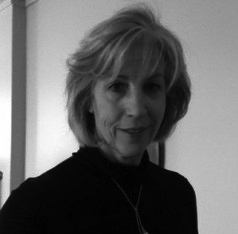 Sarah Meehan, Consultant
Sarah Meehan provides executive counsel and marketing and fundraising strategy to universities, business, and non-profits in the areas of branding and positioning, fundraising, crisis communications, board development, organizational development and strategic marketing. Her work with Madison House Autism Foundation includes capacity building, program development, communications, and fundraising.
Sarah's clients include universities, state-wide systems of higher education, the arts, independent non-profits, boards, and for-profit businesses in the Mountain West and the East Coast. She also works to develop local, national, and global partnerships in health, education, and economic development.
Prior to her work as a consultant, she was Vice President for Advancement and Executive Director of its foundation for Montgomery College, a three-campus institution serving 60,000 students in the Washington DC Metropolitan area. During her tenure, the College undertook multiple successful campaigns, achieved record-setting increases in public and private funding and student enrollment; led the creation of the Universities at Shady Grove, a consortium of undergraduate and advanced degree universities across the state of Maryland to efficiently serve the needs of students and business; and launched a biotechnology business park and incubator.
Sarah is known for innovative and non-traditional approaches to fundraising, marketing, and branding; building collaborative teams and passionate volunteer bases; and designing creative message development and positioning to achieve strategic goals. She has guided the start-up and launch of numerous 501 (c) 3 organizations and boards, most recently the Pastor France Davis Scholarship Fund for African American students in Utah; led the creation of multiple endowed institutes in business, humanities, sciences and technology; and co-taught directors of 400 non-profit organizations in outcomes assessment and effectively combining story with data to build a compelling, results-based case.